Improve living quality is the value of the construction, development, and governance of the city. For Sunkin Group, being the integrated operator of urban development is the strategic direction of the enterprise. Every memory engraved on the island city contributes its effort to a better life.
In the eyes of Sunkin Group, a better life is sincere, firm, warm and thoughtful. In fact, we have been thinking about what makes our Sunkin-style better life become so great, and what kind of faith can make such better life continue forever. From meeting to knowing with our members of island city, and from knowing to companying each other, Sunkin Group wrote a prelude to a better life in 2021.
To build a beautiful and quality life

People always yearn for a quiet place with mountains, lakes, and courtyards in the city. In this place they can enjoy the scenery in four seasons with the quiet or lively environment, and can invite their friends, thus well balancing work and live. The better life given to you by Sunkin Group Real Estate shows the dedication, ingenuity, rigor, and integrity of the living quality.
△picture of Sunkin Group · Shuiqingmuhua Phase IV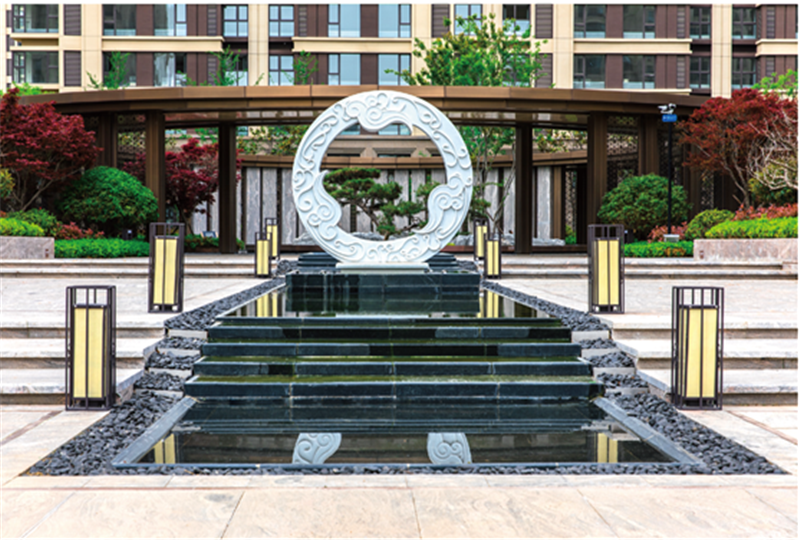 △picture of Sunkin Group · Guihuayuan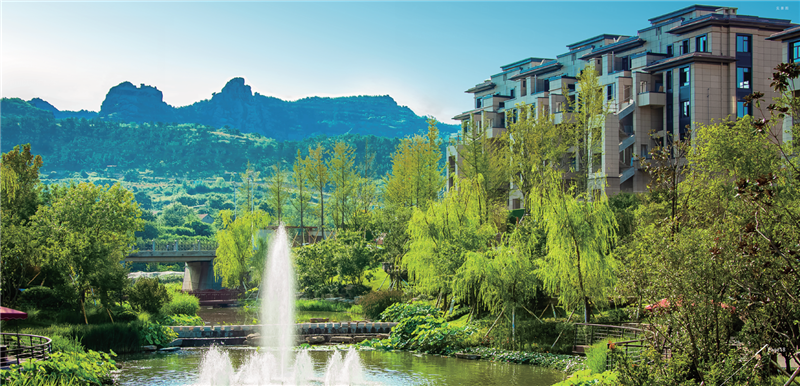 △ picture of Sunkin Group Heyuan
For many years, Sunkin Group Real Estate has improved the land value, explored the true meaning of life, and been committed to integrating a better life into each residential work. When our expected vision is closer, our pace become more stable. Since its involvement in the real estate industry in 2002, Sunkin Group Real Estate has formed three mature and complete full-scale residential product systems of "Shuiqing style", "Garden style" and "Courtyard style".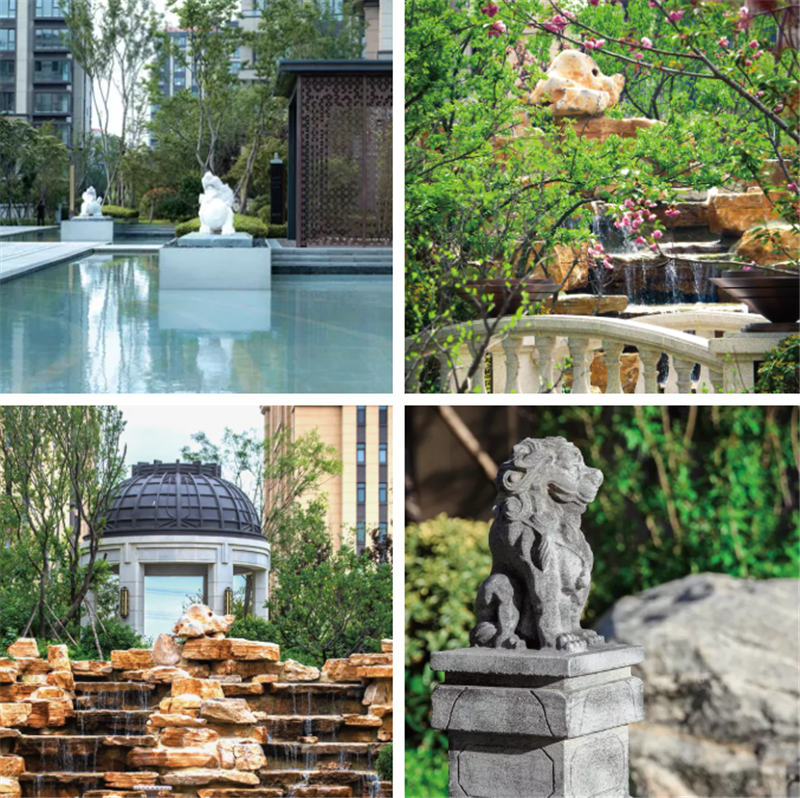 △ Reality picture

Sunkin Group Real Estate optimizes the buildings with perfect attitude and maintains homes with integrity. We combine the garden style of New Asia and France style with Chinese traditional culture to form an ultra-high-quality "Sunkin-style garden", and make every effort to create an exquisite ecological landscape for our customers.
Every time Sunkin Group Real Estate creates a new home for our customers, it is our respect for the land. Sunkin Auspicious Mansion, a high-end product of Sunkin Group Real Estate's "courtyard style", was grandly opened in mid-June 2021.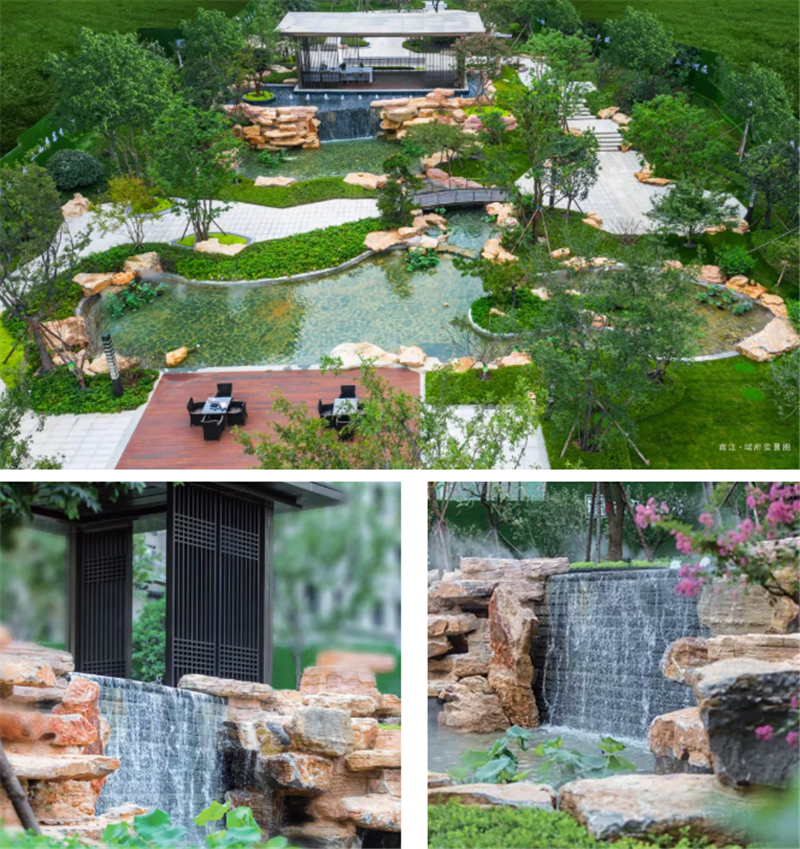 △picture of Sunkin Group . Auspicious Mansion
Sunkin believes that real life is inseparable from the city, and the ideal villa should not be the existence of "live in vain as a mortal". Under the high focus and exploration of a better life, Sunkin Auspicious Mansion is an ideal residence with busy traffic outside and quiet and elegant living environment inside.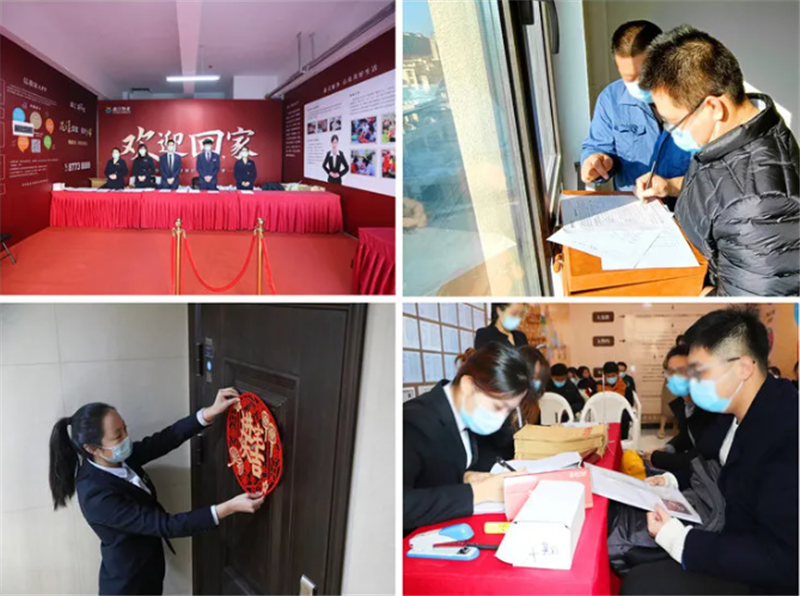 The delivery of residential work is wonderful outcomes by time; Returning home is the joy produced by anticipation.
In December 2021, Sunkin Group ·Guihuayuan | Tingxiang, Sunkin Group Shuiqinghuadu | Guanshan and Flower Ripples were delivered one after another. Therefore, more than 1700 families had the happy moment of returning home one after another.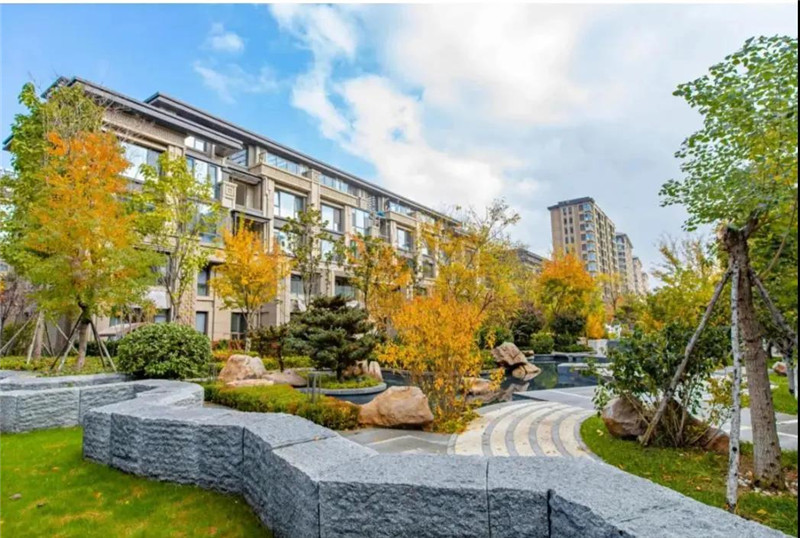 △picture of Sunkin Group · Guihuayuan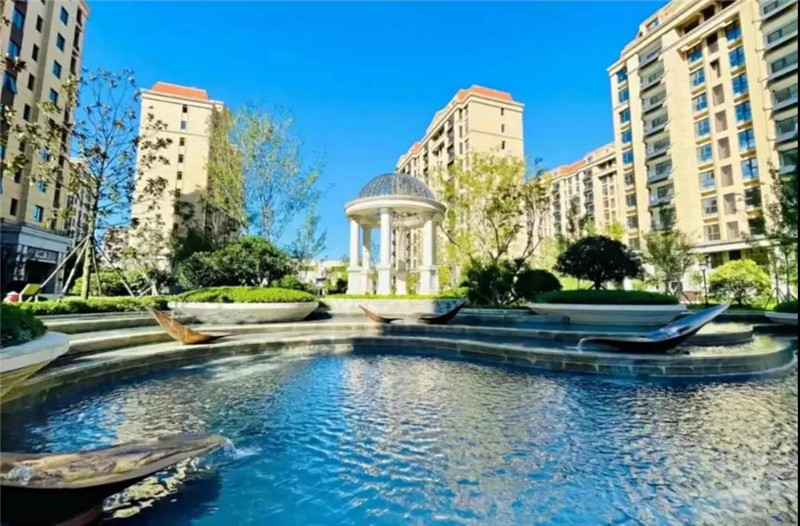 △picture of Sunkin Group · Shuiqinghuadu | Guanshan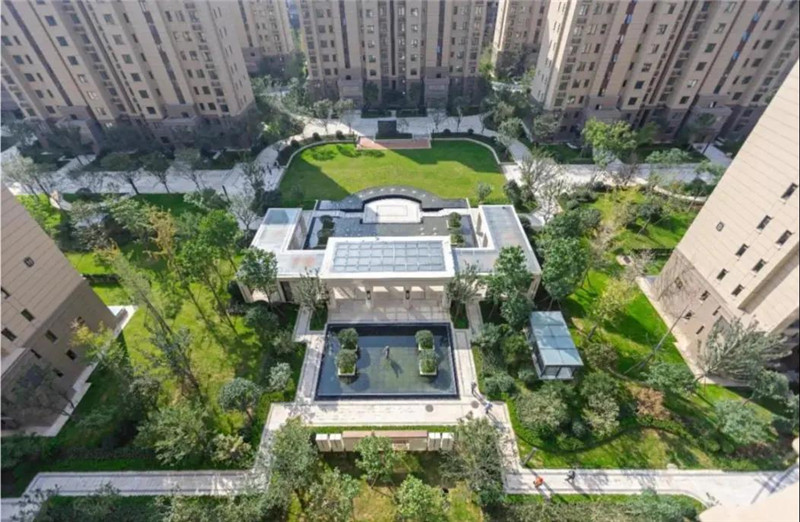 △picture of Flower Ripples
Sunkin Group Real Estate always believes that the real scene presentation of residential life is more important than commitment. The real scene quality of existing houses is clear at a glance, so what you see is what you get here. Now we could see that the garden landscape with different scenes is built, so that the family can enjoy the scenery of the four seasons with more wonderful possibilities to life.
Home is a place to return after a busy day. The wonderful experience provided by Sunkin Group is not only reflected in the warm harbor, but also reflected in the beautiful scenery on the way of the family members going forward.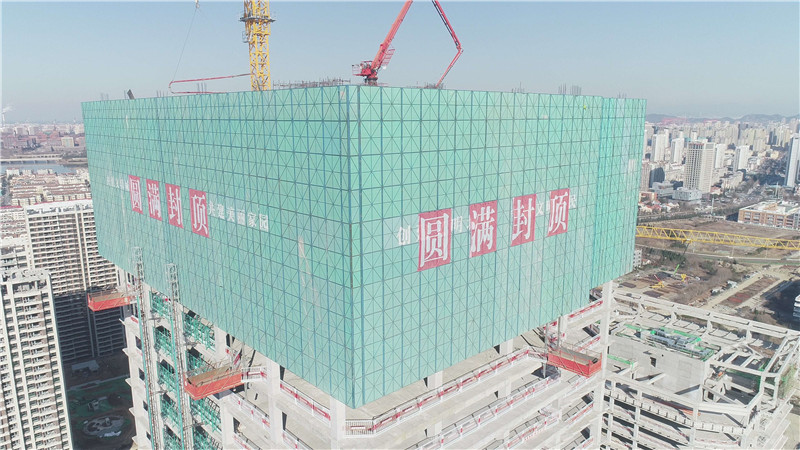 △The main structure of Sunkin Group R&D Center has been successfully completed

Sunkin Group R&D Center was successfully completed on December 27 this year. The project is located in Tangdaowan Central Business District of West Coast New Area. It is a twin tower landmark office building integrating office, scientific research and other functions. With the total construction area of about 180,000㎡, the height of the main tower is 165m, and the height of the auxiliary tower is 99m.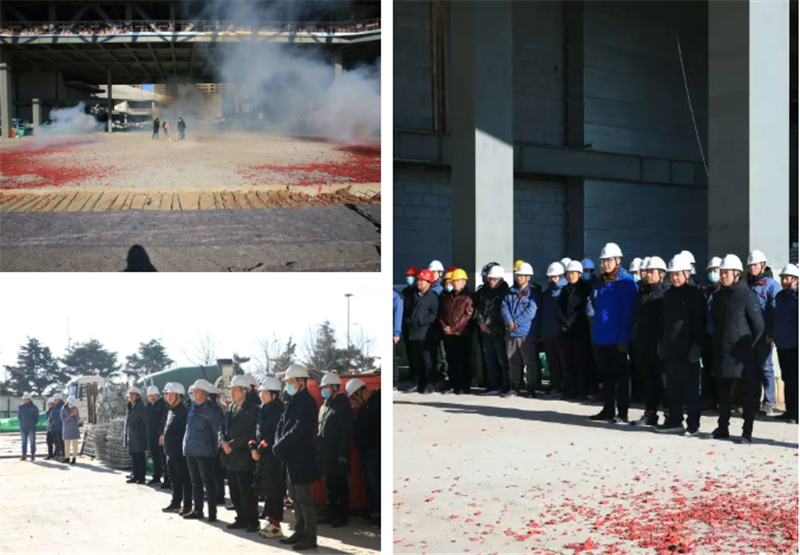 △Leaders and project leaders of Sunkin Group witnessed the completing time on site
Sunkin Group adheres to the original intention and continues to cultivating and exploring. The core wall structure with steel-reinforced concrete frame is adopted, and the nearly 54m column free large-span space between two towers is designed, which marks the breakthrough and upgrading of Sunkin Group's development and technical ability, creating more imagination space for business elites.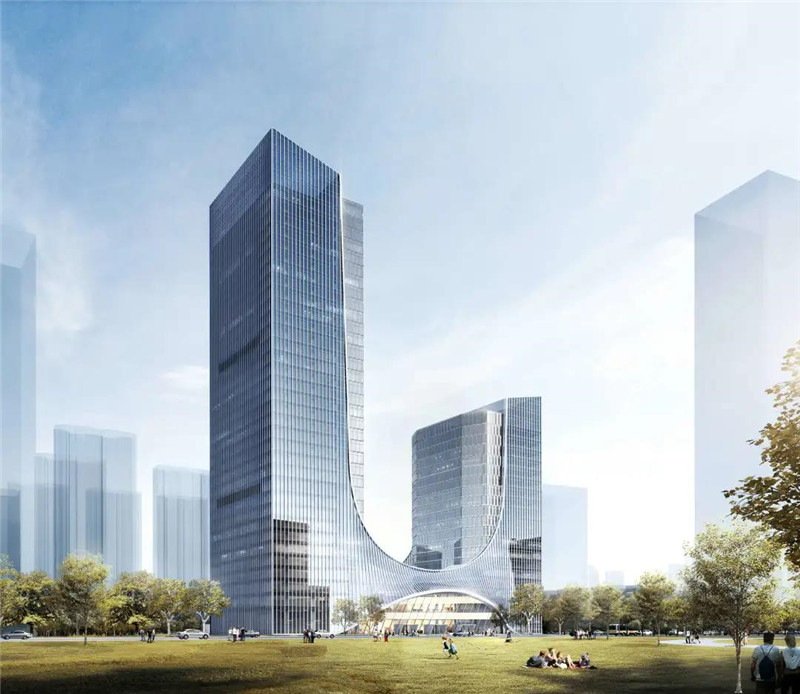 △Renderings of Sunkin Group R&D Center
This year, both for residential or commercial projects, Sunkin Group has an obsession, that is, the ingenuity will last forever, and the integrity is priceless. With this obsession, we guard the happiness of every family member and enrich the multiple ways of living a better life.
Abide by the original intention and offer red service
In our opinion, beautiful buildings and services are never "one-time" presentation at the time of delivery, but continuous investment and improvement of family experience.
In order to upgrade the quality of property services, the exclusive housekeepers of Sunkin Group owner was officially worked in March this year. They incarnate as "good messengers" to provide "one-to-one" exclusive services for owners, timely solve the problems when owners ask for help, and listen attentively when owners need communication. They are the worry-relief accelerators for owners as well as the most intimate and considerate family members of owners.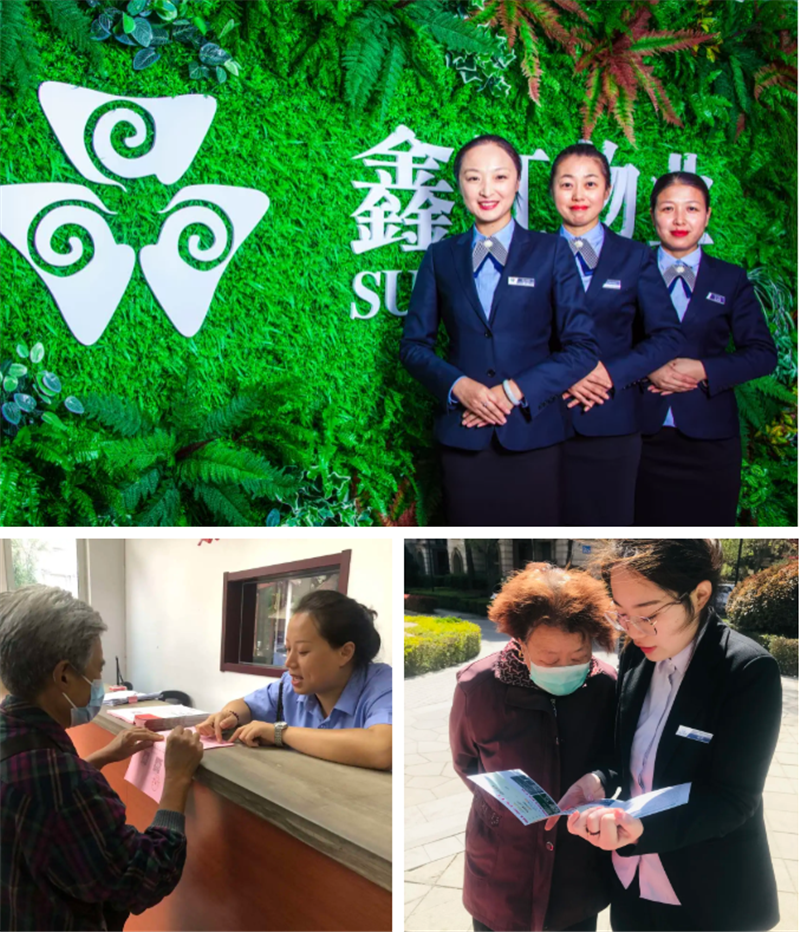 △Scene of Sunkin Group property housekeeper serving the owners
Sunkin Group property makes every effort to strengthen the Party Construction in the community, so that the owners can actively participate in the community construction. And it can create a warm neighborhood atmosphere, and enrich the better life with warm and red services.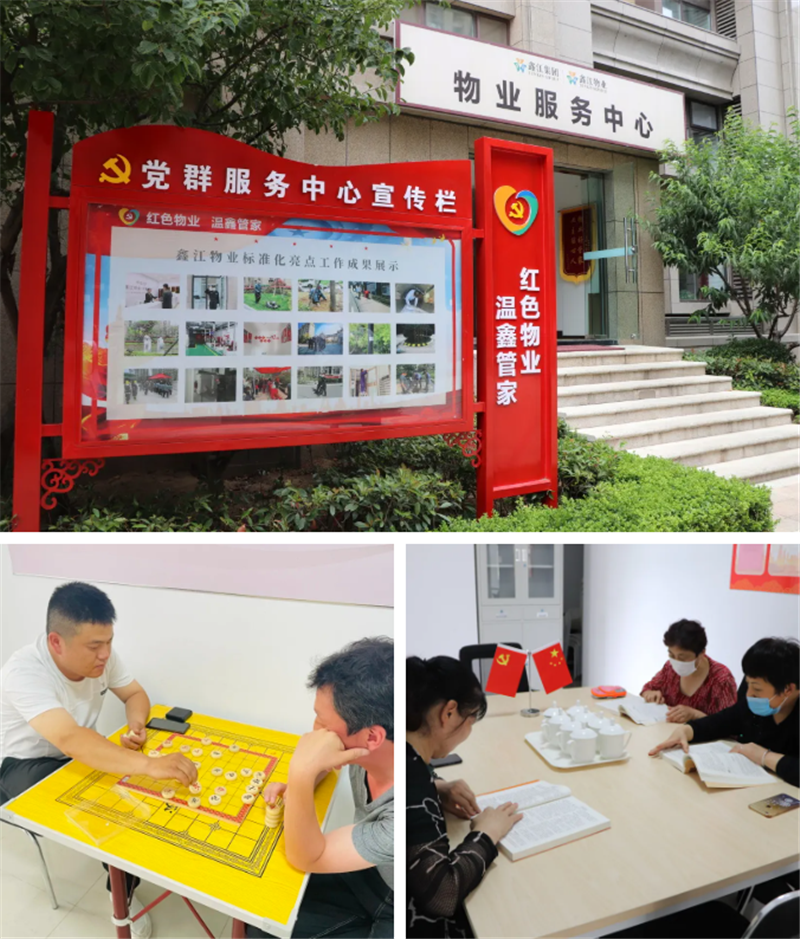 △Party group activity room
Sunkin Group property had an in-depth insight into the owner's life service needs and launched the [XinWojia APP] in December this year. The owner can perform the relevant functions such as reporting for repair, fee payment, activity registration and property announcement with one click on the mobile phone. The smart community is perfectly combined with the needs of the community to make our owners have more wonderful feeling.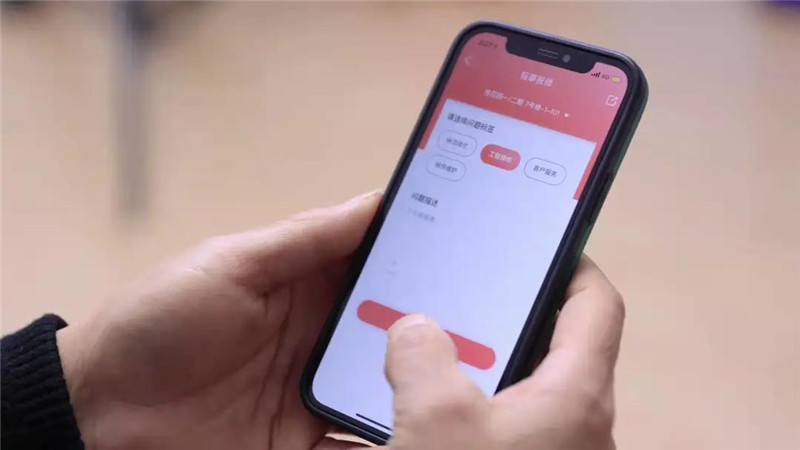 In the daily fast-paced life, the most expected thing is to take off your fatigue and relax your body and mind.
Sunkin Group property had a deep understanding of the owner's needs, planned nearly 100 various activities with seasons and festivals as the main line, and tried to present a happy community atmosphere for the owner's family.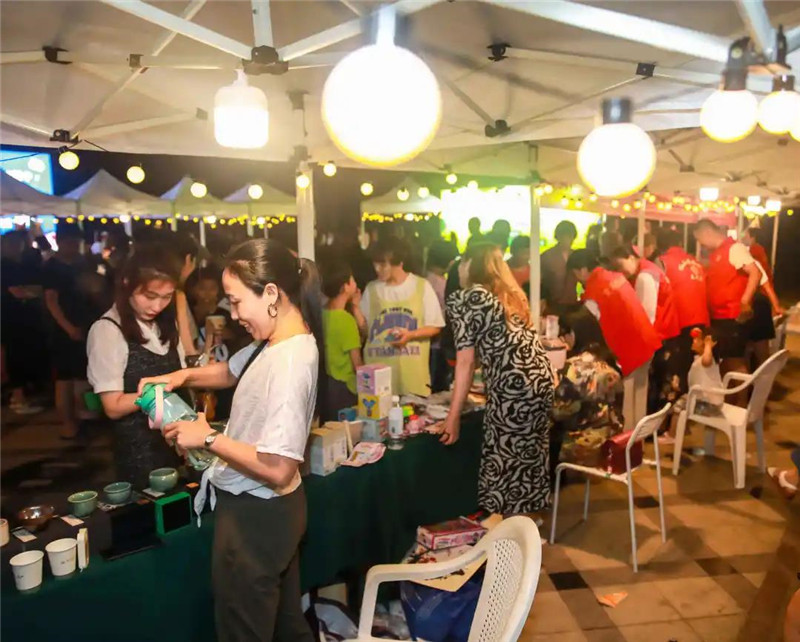 △ Sunkin Group ·Huanxin Life Festival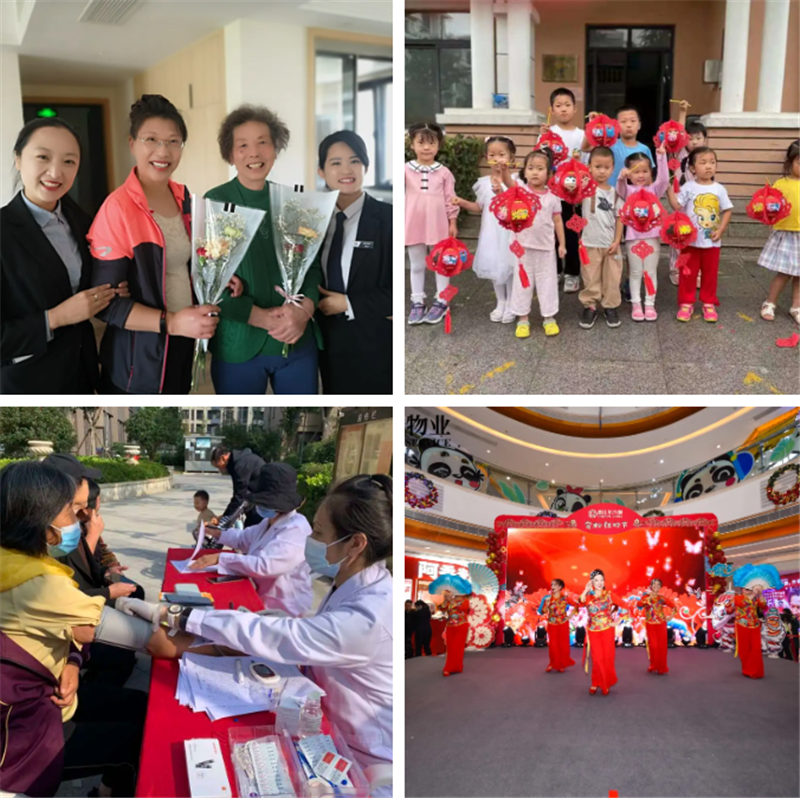 △ Various warm-up activities held by Sunkin Group property
To reassure our customers is the solid armor that Sunkin Group property provide for every new home. Every fire drill is to eliminate danger. We want to be the most loyal safety guard of the owners. And it is the inherent mission and responsibility of Sunkin Group property.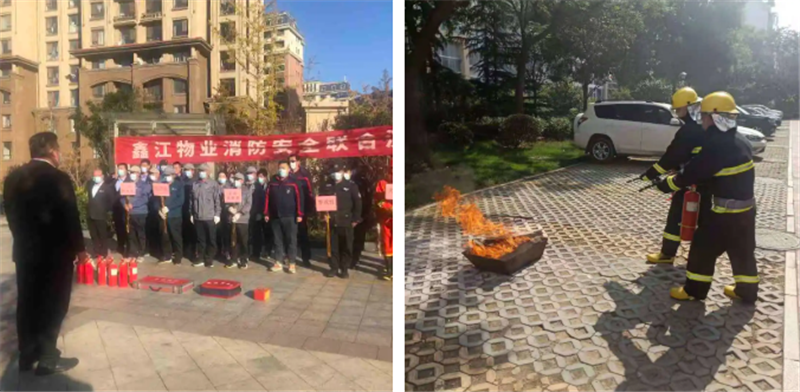 Since the date of delivery, Sunkin Property has been providing warm services with family-like Intimate, warmth, cheerfulness and peace of mind, continuously delivering happiness and creating beauty for our families.
Renew the fashion, interpret trendy life
A better life has a special penetrating power, so that every Sunkin family member can experience the charm of trendy life, so that everyone who chooses Sunkin can perceive and experience the better life.
In order to provide services for members more conveniently and intelligently, Sunkin Dongfangcheng's Mini App was officially launched to provide services for everyone in May this year.
Our member mall has a gorgeous transformation, carefully selecting the very cost-effective big-name goodies for members. It has a more perfect fluency in using the member mall, bringing a more comfortable and convenient service experience.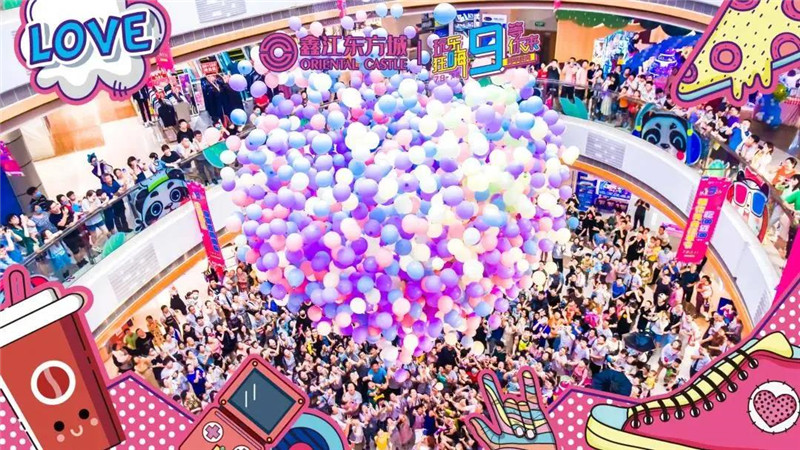 In Sunkin Dongfangcheng, owners have exclusive benefits: once you register member, you can be a gold card member, with a series of surprise gifts and low price discounts ...... Every owner of Sunkin is pampered and privileged here and is ready to enjoy courtesy.
In July 2021, Sunkin Dongfangcheng celebrated its 9th birthday. The three-day celebration activities spoiled the "fans" of Dongfangcheng to the extreme. The special prize Wuling Hongguang MINIEV car, magic light show, gold jewelry, delicacy, education subsidy, beer and delicacy carnival, Arena Of Valor competition, free off-site play, balloon rain ...... The celebration lasted only 72 hours, but attracted 390,000 people to revel in here, setting a new record of customer flow for the anniversary in previous years.
In November this year, Sunkin Dongfangcheng refreshed and upgraded its member benefits, such as: a series of activities of the Small Circle Club, new ways of playing points, appreciation of birthday gifts, and an increase in the variety of activities on Wednesday's member day ......We will present a new look to the happy life of Sunkin family members.
The offerings and courtesies in the end of this year will give every Sunkin family a surprise: Member's year-end carnival ceremony, Numerous vouchers for education, Supermarket, Dining and snack etc., "Snow Queen" fairy tale drama, The First audition for Children's Internet Spring Festival on the Peninsula, Cute baby crawl game, Balloon fun carnival ......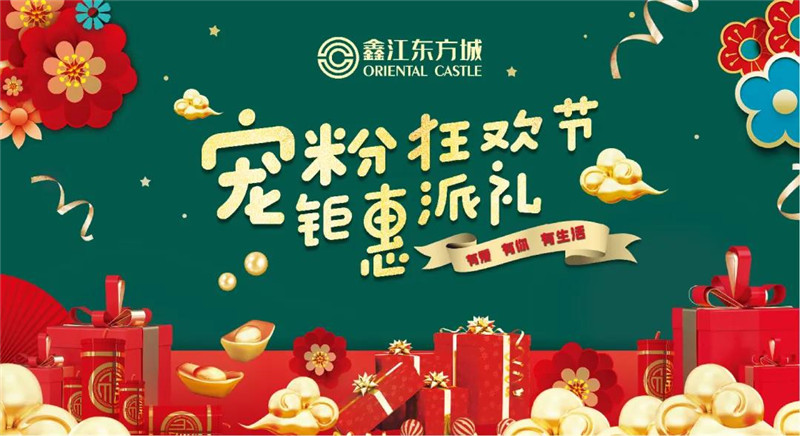 Sunkin Dongfangcheng meets millions of lifestyles. A hundred kinds of better life, all in Sunkin. Living in Sunkin, the melody of good life is played every moment ......
Treat each other with warmth, Enjoy cozy moments
The beauty in life never needs to be effortlessly captured, it can always linger around the Sunkin family. The river of time stretches on and on, while the feeling of a better life becomes more and more stronger.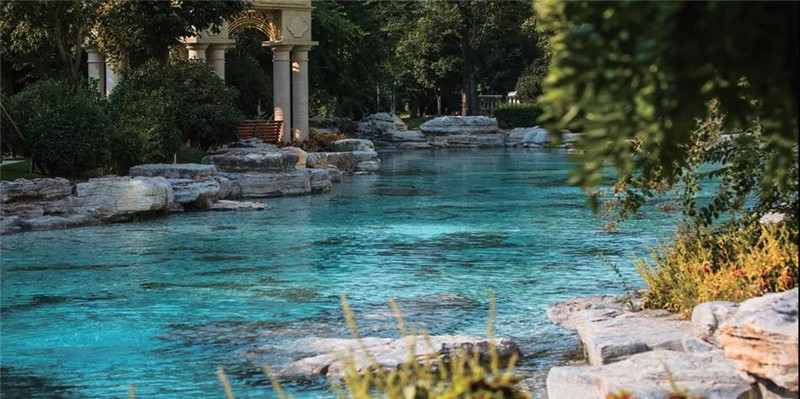 Sunkin has a garden hotel, which serves Sunkin family with a warm experience and the feeling of returning home. In July this year, the new Sunkin Harbour Chinese restaurant of Qingdao Sunkin Wyndham Hotel was opened, meeting the needs of private family gatherings and high-end business banquets. The newly renovated Zero Rstaurant has a spacious space of 280 m2 and can easily accommodate 130-150 guests, making it an ideal venue for wedding banquets, baby banquets, business meetings and social gatherings.
In the Sunkin Wyndham Hotel, Sunkin owners booking all kinds of banquets can enjoy the exclusive preferential benefits. The Sunkin family members who are highly favored are always the protagonists in the beautiful picture of Sunkin!
Wyndham Hotel currently has more than 300 rooms, equipped with Sunkin Harbour Chinese Restaurant, Shuiqing Café Court Western Restaurant, Hanjiang Korean Cuisine; complete fitness equipment, water clubs and other sports and recreation facilities can meet the different needs of Sunkin family members. We always treat each other with warmth, telling the warm story of the pursuit of beauty and happiness.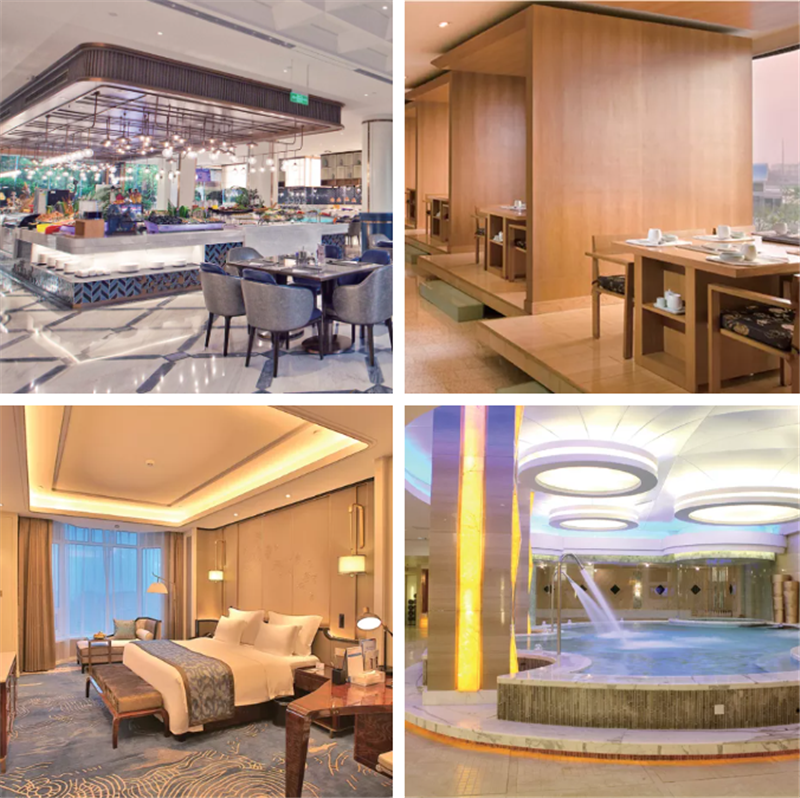 △Shuiqing Café Court Western Restaurant, Korean cuisine, guest rooms, Runjiang Water Club
In July this year, Qingdao Sunkin Wyndham Hotel had the honor to hold the "600 km/h high-speed magnetic levitation transportation system roll-out ceremony". We are proud that the team stayed and dined at Sunkin hotel, which gave us the honor to witness this historical moment.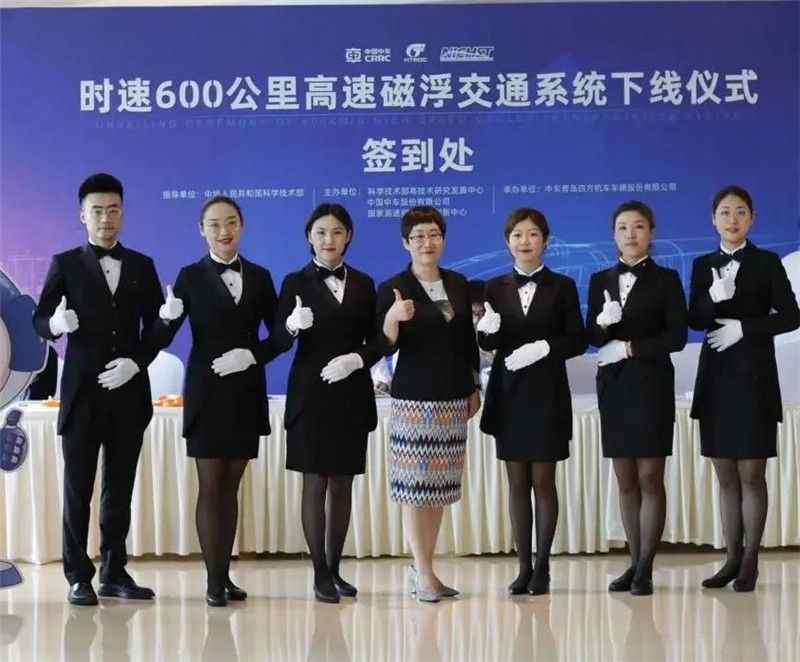 Through rounds of selection, Sunkin hotel has set up a personal butler team, specially prepared for academicians and leaders, to provide 24-hour attentive service. The work of this team is to meet the various needs of the academicians and leaders, to be attentive, attentive, and to serve with care.
Shoulder responsibility, Promote the Goodwill

A better life has no boundary. Sunkin Group's understanding of better life does not stop at the level of products and customers, but extends in a wider scope.
Sunkin Group shoulders social responsibility and participates in or initiates a number of public welfare undertakings: it has established the charity fund of RMB 25 million and the charity fund of RMB 30 million named by Qingdao Sunkin Real Estate Group Co., Ltd. In addition, it independently invested RMB 3 million to establish Sunkin Charity Foundation in Chengyang District, Qingdao City. Through the foundation and the naming fund, we have donated RMB 1.5 million within 3 years to Dingyun Primary School in Guanling County, Anshun City, Guizhou Province; donated RMB 80 million to the 17th Middle School in Qingdao Chengyang, invested RMB 120 million to build Cuijiagou Primary School, and established RMB 1 million "Golden Autumn Scholarship Fund"; donated RMB 1 million to Yunnan Ludian earthquake-stricken areas ......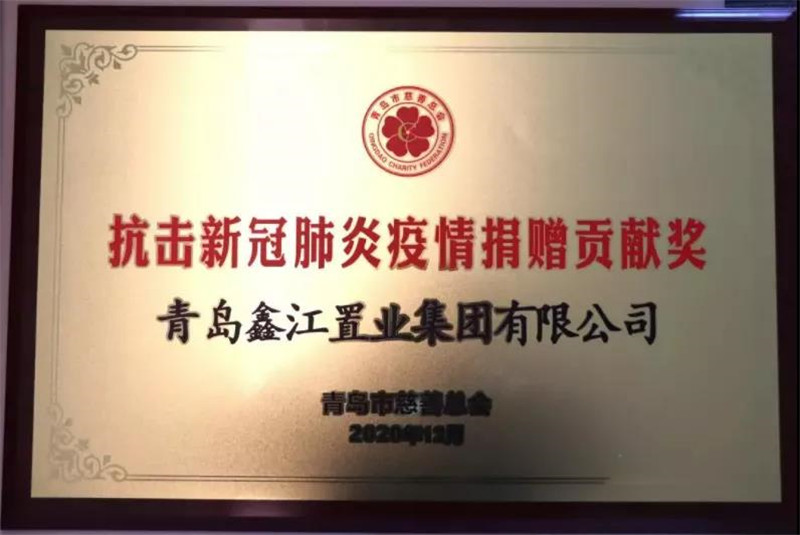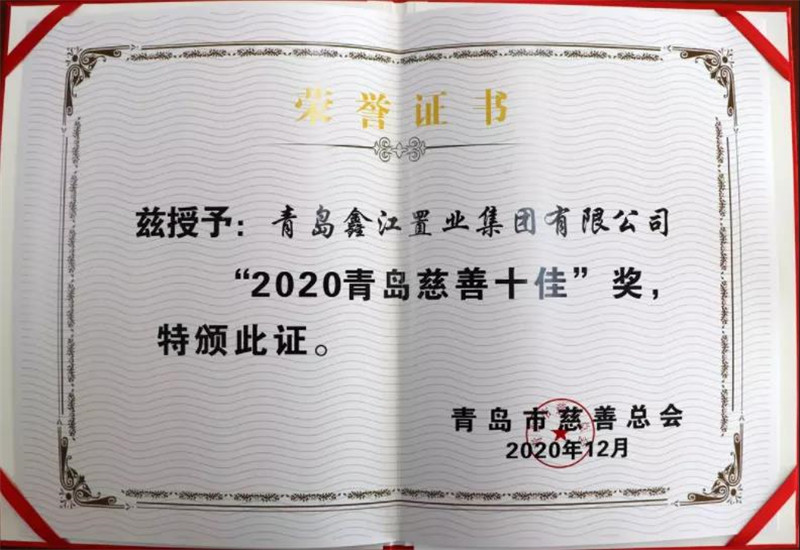 In the extraordinary period of the epidemic, Sunkin Group actively responded to the government's unified anti-epidemic command and ensured the safe production of public utilities, and participated in the anti-epidemic charity donation at the first time, donating RMB 2 million through Qingdao Charity Federation, which was directed to the epidemic prevention and control.
In January 2021, Sunkin Group was awarded "2020 Top Ten Charities in Qingdao" and "Donation and Contribution Award for Fighting COVID-19" in the "2020 Qingdao Charity Top 10" award sponsored by Qingdao Charity Federation.
Light up a light to warm a heart; dedicate our love to make our city beautiful. Sunkin Group practices the social responsibility of Qingdao's top 100 private enterprises, dedicates love with concrete actions, gives back to and benefits the society, and contributes to the construction of a better life in the city.
Time may change everything but not our initial firmness.
As the pace of time enters 2022, it is undoubtedly the best time for Sunkin Group. In the future, Sunkin Group will continue to adhere to the corporate responsibility of helping the comprehensive development of the city and improving the quality of high-quality and beautiful life, write our aspirations with vigor and growth, innovate beauty with craftsmanship and originality, walk side by side with Sunkin family members, share every touch and interact with every ray of warmth.
As the new year begins, everything is ready for a new start. Sunkin Group will unseal the new year together with you and we will embark on a new journey together!

[Disclaimer].
The pictures, text and videos in the article are partly from the Internet. If they infringe on your intellectual property rights, please inform us in time, and we will delete them immediately.